Pig+Wood
Open: 04 July 2016
Close: 22 July 2016
$550.00
Guaranteed Prizemoney
Winning entry by ... Deutsch
Pig+Wood is a food truck crew whose ambition is to compete at the national level in nationwide BBQ cook offs. We currently operate under a different name, and so this logo represents a new chapter in our history.
To be honest, we want to start completely fresh and so we are not revealing our current name at all. Our name was created from the idea that cooking pig with wood makes the best BBQ and hence our tagline is Pig+Wood=Good.
The company name is simply Pig+Wood. So what exactly do we want?
We want something fun, but not animated looking (ie. no Porky Pig ish logos). We like siloettes, or front views of the pig…a pig side profile silhouette in front of a tree canopy in silhouette. We are totally open to classic logos, modern, simple, complex, flames, …you name it. We even like the faded/wore/weathered look!
One thing we know is that if you want to make a multi color logo, please also show the one color alternative.
We will also consider a two color or even a simplified three color (think KFC white/blue/cream version of Colonel Sanders). We want to reserve photo realistic branding to the truck itself.
Once we have the main branding logo, we can work with you on the truck wrapping in a separate contract. If you have never wrapped a truck, no worries, we have a Plan B for that too.
We Googled some logos and liked the following:
https://candicechang.files.wordpress.com/2010/02/billybob_logo5.jpg
(font arrangement only, not the photorealistic flames)

like this very simple logo, but probably would not convert to one color easily)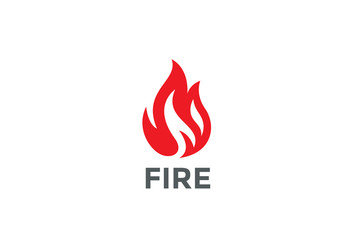 like the simplified one color flame

like the combination of silhouettes although overall logo is mediocre at best.

nice simplified logo.
Remember…we are open to ANYTHING.
Desired colors: none…up to you.
Format: Prefer a more square overall proportion versus portrait or landscape orientation.
Target Audience
Fair goers, pedestrians, judges and overall desire to be seen on the national stage. We need a national level branding. Bod fonts, creative customization of fonts, hearty/worn hard working people love us but we want just enough polish to be taken seriously and not appear to be a grassroots ensemble. We have been in business for 25 years! Our first effort will be t-shirts to be given away, but we want to wrap our brand new food truck ASAP.
Logo Requirements
Logosauce Standard Final Art Requirements: Vector artwork in Pantone SPOT, CMYK, RGB and BW versions. Files should be saved in Adobe Illustrator .ai or .eps file formats with all strokes converted to objects and fonts pathed/outlined. Other file formats may be acceptable in exceptional circumstances.