The League of Extraordinary Brands
Competition: #1197
Client:
Digger
Open: 17 April 2011
Close: 27 April 2011
$0.00
Guaranteed Prizemoney
Winning entry by ... Davidoff
The League of Extraordinary Brands™ (abbreviated to LXB) is a new charitable organization of brands who have a social conscience.
LXB will be a, by invitation, group of brands that emerges in times of need to assist communities and small business get back on their feet after major disasters. LXB members will assist communities in need of assistance in any way they can but typically through free or heavily discounted services/products and participation in LXB fundraising campaigns.
Right now with the Earthquake disasters in Christchurch, NZ and in Japan, the time is right for the LXB to emerge.
We are not offering any prize-money or reward. Your reward will be membership of the league and knowing that you are doing work for the social good.
The style we are looking for is probably comic book super hero style but with a old world english gentleman's club feel. The LXB is a semi-clandestine "club" that emerges and gathers only occasionally.
We want the brand to look like it has been established for some time. Hence the Latin tagline. We're thinking script or hand drawn text (provided legible) and muted traditional colours.
We like the look of
but with better legibility. Or
or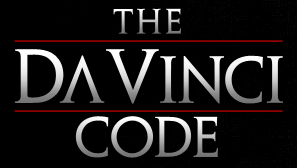 or a brighter more comic/superhero look.
The LXB is a little bit low key/subtle. Honour, a social conscience and a desire to make a difference is important to member Brands.
The tag line/motto is "Facta non Verba" (Deeds, not words" or "Actions speak louder than words")
Will be used on stationery, website, etc.
Need a logo/logotext with the full text "The League of Extraordinary Brands" and a version with the abbreviated version "The LXB"
There's nothing on offer here as payment other than the knowledge your doing it for a good cause and your work will be exposed to many many top brand co's, ceo's and branders.
Shortlisted Entries
No entries have been shortlisted by Digger.